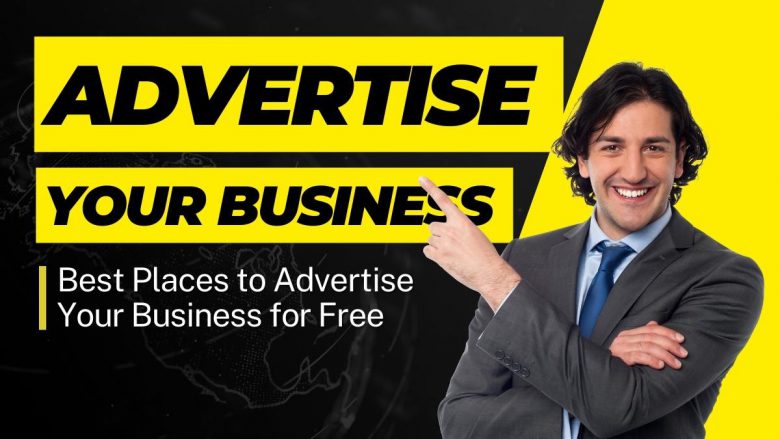 Advertising your business can be expensive, but it doesn't have to be. There are many free advertising options available that can help you promote your business without breaking the bank. In this post, we'll explore the best places to advertise your business for free and how to make the most of these opportunities.
1. Social Media
Social media has become one of the most important marketing tools for businesses in the digital age. It is widely recognized as one of the best places to advertise your business for free. The reason for this is simple: social media platforms offer a massive audience that you can reach without spending a single penny on advertising.
With platforms like Facebook, Twitter, Instagram, and LinkedIn all offering free business pages, it's easy to create an online presence and start reaching out to potential customers. Social media also provides a great way to connect with your existing customers and build relationships with them over time. You can use these platforms not only to promote your products or services but also to share helpful information or interesting content that will keep people engaged with your brand.
Another benefit of using social media for advertising is that it allows you to target specific audiences based on their interests, location, demographics, and other criteria.
2. Online Directories
Online directories have become a go-to place for businesses looking to expand their local presence. They offer an easy and completely free way to promote your brand and reach potential customers in your area. With millions of active users, online directories like Google My Business, Yelp, and Bing Places are some of the best places to advertise your business for free.
When you create a listing on these platforms, it allows you to showcase important details about your business such as an address, phone number, website URL, customer reviews, and photos. This information can help people who are searching for a specific product or service in their area find your business quickly and easily. Not only that but having an active presence on these directories also helps increase your search engine ranking which can lead to more traffic and sales for your business.
The benefits of listing on online directories don't stop there.
3. Classified Ads
Classified ads are one of the best ways to advertise your business for free. Websites like Craigslist, Kijiji, and Gumtree allow you to post ads for your products or services without having to pay a cent. These sites are highly popular among people from all over the world who are looking for various products and services.
One of the major benefits of using classified ads is that they offer exposure to millions of potential customers worldwide. With just a few clicks, you can reach out to people who are interested in what you have to offer. Moreover, classified ads provide a cost-effective way of promoting your business since most websites require no payment for posting.
Another advantage of using classifieds is that they allow you to target specific audiences based on location, interests, or age group. This means that you can tailor your message accordingly and increase the chances of getting responses from potential customers.
4. Email Marketing
Email marketing is one of the most cost-effective ways to advertise your business for free. By collecting email addresses from potential customers, you can build a database of people who are interested in your products or services. This means that you can send tailored messages directly to their inbox, promoting your latest offers and encouraging them to visit your website.
One of the best places to advertise your business for free is through social media channels. With over 4 billion active users worldwide, social media platforms such as Facebook, Twitter, and Instagram offer a huge audience that can be targeted with tailored advertising campaigns. By creating engaging content and using targeted ads, you can reach new customers and promote your brand without spending a dime.
Another effective way to promote your business through email marketing is by creating an informative blog or newsletter.
5. Local Communities
Getting involved in your local community can be one of the best places to advertise your business for free. While traditional advertising methods like TV ads or billboards can be expensive, sponsoring a local event can help increase brand awareness without breaking the bank. Local events are great opportunities to showcase your business, build relationships with potential customers and support your community.
Sponsoring a local event allows you to connect with people who might not have heard of your brand before. By partnering with an organization or event that aligns with your values, it's easier to attract the right kind of audience – people who will appreciate what you offer and become loyal customers over time. Additionally, supporting local events shows that you care about the community as a whole and not just making money. This can help build trust and loyalty among consumers.
Local events also provide businesses with unique opportunities to interact with their target market face-to-face.
Conclusion
Advertising your business doesn't have to be expensive. By leveraging free advertising options like social media, online directories, classified ads, email marketing, and local communities, you can promote your business and attract new customers without breaking the bank. By being strategic and consistent with your advertising efforts, you can build a strong brand and achieve long-term success for your business.