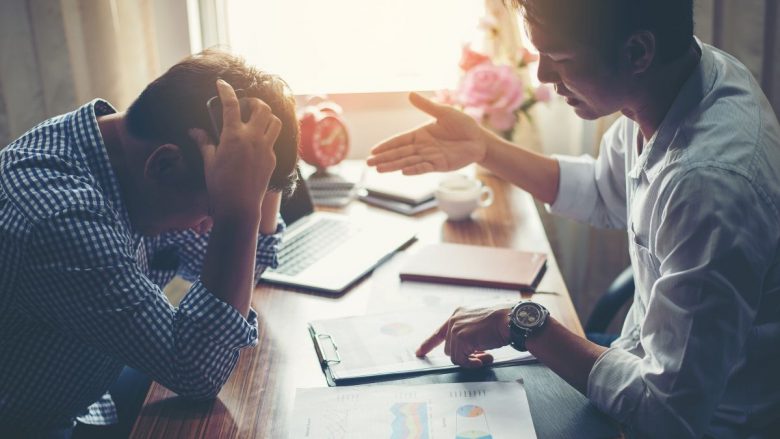 The world is filled with billions of social media users from all over the world, and that number is growing by the day, and we can expect the problems to worsen.
As a result of social media users, social media platforms have become among the most popular virtual places.
Traditional marketing methods, such as television commercials, are typically one-way communications that deliver a brand to the consumer. However, social media marketing encourages participation. It enables bidirectional communication, which:
Customers can interact with businesses.
Customers can participate in shaping the brand's image by providing feedback.
Posting posts allows customers to connect with other customers.
With pay-per-click, you can connect with a wide range of potential customers in a matter of seconds as the owner and marketer of a brand.
There are numerous advantages to using social media for marketing. However, if your efforts haven't yielded any results, you could be making some of the most common marketing mistakes. Being aware of these marketing blunders can help you make better decisions and avoid the following blunders.
1. You're Operating Blindly
One of the most costly mistakes you can make with social media advertising is to shoot blindly and expect to see results. Instead, you must ensure that you treat it with the same seriousness that you would any other marketing campaign.
Make a plan — a well-defined social media marketing plan. It's a necessary component of a successful social media presence.
An effective social media advertising strategy will ensure that you're posting content that will help you reach your business objectives. This will prevent you from devoting time and energy to a campaign that is doomed to fail.
You've scheduled and planned your posts ahead of time. Regular posting aids in the development and maintenance of an organic online presence.
How do you create an effective strategy?
A simple plan is insufficient. You'll need a comprehensive plan that addresses:
What do you hope to gain from your social networks? New prospects? Enhanced brand recognition? It is impossible to achieve your goals if you are unsure of what you want.
Who do you want to reach out to?
Your plan of action. What kinds of posts are you planning to write? What strategies will you employ to promote your content and reach your target audience? Do you require additional videos?
The team is in charge of your account management.
The amount of time and money you'll put into social media advertising.
Your most important performance indicators
Discover what you want from social media — and how to get it. Then you'll be on the right track to reaching your full potential on social media.
2. You're Aiming at the Wrong People
There is a strategy in place. However, if you are attempting to reach the wrong people or are not targeting the right audience, you will waste time and money. There will be a large number of followers who make little contribution to your goals–an audience that isn't the ideal client.
In general, Facebook is the world's most popular social network.
However, this does not imply that you should limit your marketing efforts to Facebook.
Social Media Platforms
First, determine who your target audience is. The group of people who are most likely to be interested in your service or product is referred to as the target audience. You can identify these people based on their income, age or education level, location, or even their behavior.
If you're active on multiple social media platforms, make sure to prioritize the platforms that are most popular with your target audience.
According to data, Instagram is most popular among people aged 18 to 29.
Among women, Pinterest is the most popular social media platform. While Snapchat and Twitter are popular among people aged 18 to 29,
If you work in the B2B sector, LinkedIn might be a better fit for you.
People have a tendency to ignore irrelevant content. As a result, it is best to avoid making assumptions about the audience you intend to reach.
Examine them and modify your content to meet your audience's needs and expectations. Your content should be useful to your readers and should encourage them to interact with it.
Your tone should also be appropriate for the social media platform you're using. The type of content that your viewers are looking for differs depending on the platform.
Users of Facebook, for example, will expect a casual, fun, playful, and fun tone — it is a great place to connect and advertise. LinkedIn, on the other hand, works best with a moderately formal tone, whereas Instagram is primarily focused on aesthetics and is a great place to demonstrate your diversity.
Captions and subtitles, for example, can help you reach out to a larger audience.
You can watch your videos even if you are in a noisy environment, such as an office or a public place.
Recognize dialogues in which participants speak quickly.
Be alert and assist you in transmitting your message.
You can access your content even if you have hearing problems.
The most common error that businesses make is failing to recognize the importance of SEO in order to maximize the effectiveness of their social media campaigns.
Similar to how you focus on SEO when creating blog content, such as landing pages and other web content. It would be beneficial if you did the same with social media.
Engaging in SEO will help to ensure that your profile, product, or service appears higher in search results. This increases organic search engine traffic to your website and expands your following.
Your posts' social media rankings and reach are determined by the number of shares, likes, and comments they receive online. So, especially at first, you'll want to post frequently and share high-quality, exciting content. To remain competitive, make it a point to always be prepared with information and to publish high-quality content. Set up your social media accounts so that your readers can easily share your content with their friends and contacts by including appealing CTAs.
Make use of keywords. When researching keywords for your blog posts, look for the most compelling phrases and words. Then, incorporate them into your social media posts.
Visual content is one of the most effective SEO strategies you can use. Make use of relevant and high-quality images, video, additional product or service images, and GIFs. Make use of all content that loads quickly — and make sure your site loads quickly.
It is also advantageous to include subtitles on videos and captions on images or GIFs. Google and other search engines are unable to view the video. However, search engines can read the text in order to index and search for the content, increasing the visibility of your content.
When you implement SEO strategies, you will notice an increase in impact.
4. Over-the-top brand promotions with no actual content
For most people, social media is a way to connect and discuss ideas, stay up to date on current events, and be motivated.
So, if you're only using it to raise brand awareness and generate auto-generated backlinks to your website, you're doing it wrong.
Why do you want to create content that piques people's interest and starts a conversation? To begin, have a very clear goal in mind.
Learn more from Social Media and read Instagram Statistics That Will Be Important for Marketers in 2022.