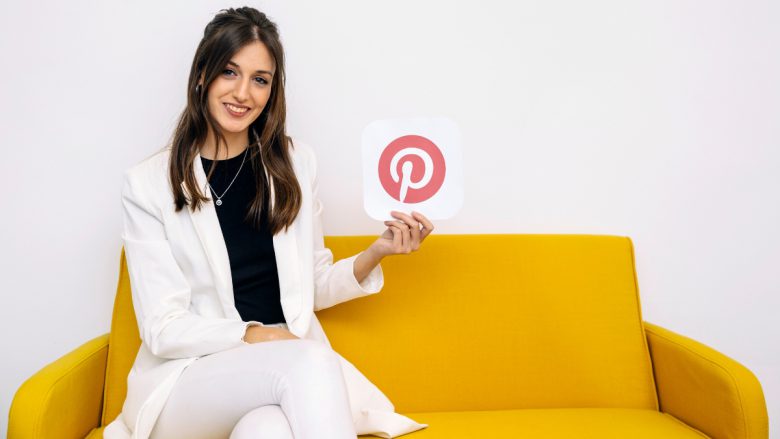 Pinterest is one of the fastest-growing social media platforms, and it's not just for personal use. It's also a powerful marketing tool that businesses can use to drive traffic and sales to their websites. In this blog post, we'll discuss how to use Pinterest to boost your business's online presence and increase your website traffic and sales.
1. Set Up a Business Account
When it comes to driving traffic and sales to your website, Pinterest is an invaluable tool. With a business account on the platform, you can take advantage of features such as analytics and promoted pins that will help you better understand how users interact with your content. Plus, setting up a business account is easy: all you need is an email address and some basic information about your company.
By creating a business account, you'll unlock other key benefits too. You'll be able to customize your profile with branded visuals and create ads that drive traffic back to your website or store; plus, you can collaborate with influencers and build relationships with customers on the platform. Additionally, Pins from businesses are eligible for placement in Shopping Ads which could increase the visibility of products or services by appearing alongside related search results.
2. Create Boards and Pins
Pinterest is the perfect platform for driving traffic and sales to your website. Its unique combination of visual content links to products and services, and user engagement makes it a great tool for businesses looking to spread their message. With millions of users worldwide, Pinterest offers incredible potential for business growth.
Creating eye-catching boards and pins tailored specifically to your business can help you get the most out of Pinterest. Start by giving each board a catchy title that describes what's on it or what kind of content will be found there. Then fill each board with visually engaging pins related to your brand, products, or services. For example; if you sell clothing, showcase some of your items with high-quality photos that grab viewers' attention. Additionally, include hyperlinks in the description so people can easily find out more information about what they are seeing in the pin images.
3. Use Keywords and Descriptions
Pinterest users rely on keywords to help them find what they're looking for. Knowing how to use the right keywords in your pins and boards can help drive traffic and sales to your website. After all, if people can't find your content, they won't be able to take advantage of it. To maximize their Pinterest presence, businesses should establish a strategy that involves researching relevant keywords and using them with purposeful descriptions.
The first step is deciding what words are most important when it comes to describing your product or service on Pinterest. Start by breaking down each element of the message you want to communicate in one or two words; these will become your key phrases. After pinpointing these phrases, research related words that could expand their reach even further.
4. Engage with Your Audience
Engaging with your audience is a key factor in driving traffic and sales to your website. Pinterest is an excellent platform that can help you to reach out to potential customers and build relationships with them. It is important to not only post creative content but also engage in conversations with other users, as this will expand your reach and visibility. Additionally, taking the time to follow others who are interested in the same topics as you ensures that they will be more likely to visit your page.
By creating a presence on Pinterest, you have access to all of its tools which allows you to easily monitor user engagement and track activity on your account. This means that it helps businesses grow faster, as well as build customer loyalty by providing them with valuable content.
5. Analyze Your Results
The power of visuals to drive traffic and sales to your website is a well-known fact. With the rise of Pinterest, businesses now have access to an incredible platform for driving high-quality organic traffic and boosting conversions. However, success on Pinterest requires an understanding of analytics and knowing how to analyze your results.
Analyzing your results on Pinterest can be daunting if you don't know what you are looking for or how to properly interpret data. Fortunately, there are plenty of resources available that offer step-by-step guidance on using Pinterest analytics tools and interpreting the data they provide. Through these resources, you can learn how to measure impressions, clicks, saves/pins, repins, and other metrics as well as determine which content is performing best and figure out where improvements may be needed to drive more traffic and increase sales conversions.
Conclusion
Pinterest is a powerful marketing tool that can help you drive traffic and sales to your website. By following these tips, you can create a strong presence on the platform and connect with potential customers.