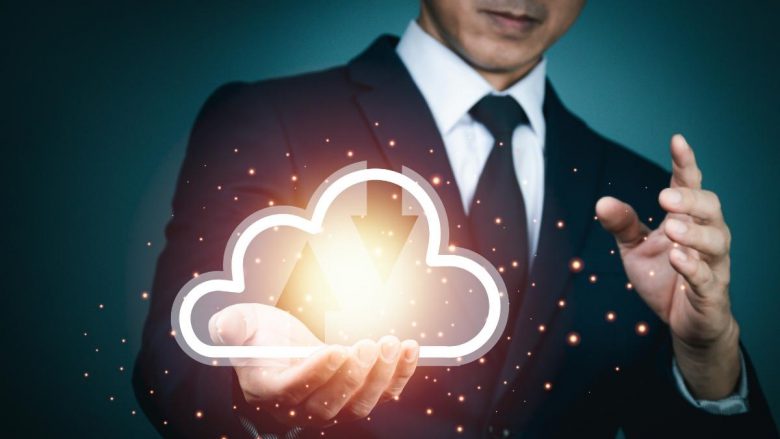 You may be wondering if now is the right time for your small business to rely on cloud computing for all of its data storage requirements.
While cloud computing has many advantages, you may be concerned about potential security issues. Fortunately, you can enjoy the benefits of cloud computing and managed security while still protecting your small business and your customers' personal information.
Consider hybrid cloud computing, which is less expensive and provides similar benefits to businesses. You'll still have the security of a third-party provider but at a fraction of the price.
Here are some considerations to make when deciding whether cloud computing is a safe option for your small business.
1. Teach your employees how to recognize attacks
Phishing usually begins with an email that appears to be from an official source.
Teach your employees to go directly to a website rather than clicking on links within emails. Social engineering attacks can be significantly reduced by training your employees to recognize them.
Phishing can also appear as an email from a higher-up in a company, but it is actually from someone attempting to gain access to accounts. It's always a good idea to call the other employee directly to double-check requests for passwords or personal information.
According to Verizon's 2021 Data Breach Investigations Report, phishing attacks account for approximately 36% of all breaches. Phishing is entirely avoidable if your employees are trained to recognize and avoid it.
2. Set up anti-virus and malware protection
Ensure that every device used by your company or its employees – including remote workers – has the most up-to-date virus and malware protection.
Workers failing to protect their accounts is one of the most serious threats to your small business's computing security. If hackers obtain login credentials, they can cause a lot of havoc.
Check that any device used to access accounts is protected. Remote workers may need to go through IT to ensure that two-factor authentication is enabled and that all available software is installed.
Companies should provide protection and follow up on a regular basis to ensure that it is properly installed and updated.
3. Require strong passwords
Reusing passwords, not changing them frequently, or using easy-to-guess combinations are all ways for hackers to gain access to their accounts.
At the very least, you should change all of your company's passwords every few months, including those for cloud computing software.
Encourage employees to use passwords that are difficult to guess and include lowercase letters, capital letters, numbers, and special characters.
Remember to keep an eye on the passwords you use for software as a service (SaaS) applications. A company with fewer than 500 employees may use up to 123 different SaaS apps.
For example, if you use multiple websites for different tasks, make sure to change passwords when an employee leaves or is terminated. Passwords that are not changed on a regular basis expose your company to vulnerabilities.
4. Establish clear security policies
By establishing some policies, you can avoid confusion about security protocols.
What happens to customer data once it is no longer required? How frequently do you change your passwords? Is there a hierarchy of data access?
Set the rules based on what works best for your organization. This informs current and prospective employees about what is expected of them.
5. Adhere to all applicable laws
Understand the rules governing data protection.
For example, if some of your customers live in the European Union (EU), you must follow the General Data Protection Regulation (GDPR) or face fines.
California, for example, has similar requirements. Because your state and local governments may differ, be sure to check any applicable laws.
You must also follow local laws in areas where your out-of-state customers live.
6. Create a budget
According to McKinsey & Company, most businesses expect to spend $8 of every $10 on IT hosting on cloud computing by 2024.
The pandemic forced many businesses to implement cloud access for remote workers that they had not previously planned.
As data volumes increase, so does the online criminal activity.
So, how secure is cloud computing for your small business? The answer isn't always the same, but most cloud hosting providers put a lot of money into the most up-to-date security measures.
It's probably as safe as any other method of data storage, short of keeping everything on paper, which is impractical. Set a budget that is in line with your company's objectives. If you believe your data isn't secure enough, you can always increase it.
Is cloud computing secure?
Cloud computing is just as secure as any other type of digital data storage.
You should make certain that any companies you hire have the most up-to-date safety and security standards. Take precautions to safeguard your data, such as training employees and changing passwords on a regular basis.
A data breach is much less likely if you follow good security practices and raise your level of awareness.
Learn more from business and read The Pros and Cons of SASE Computing.