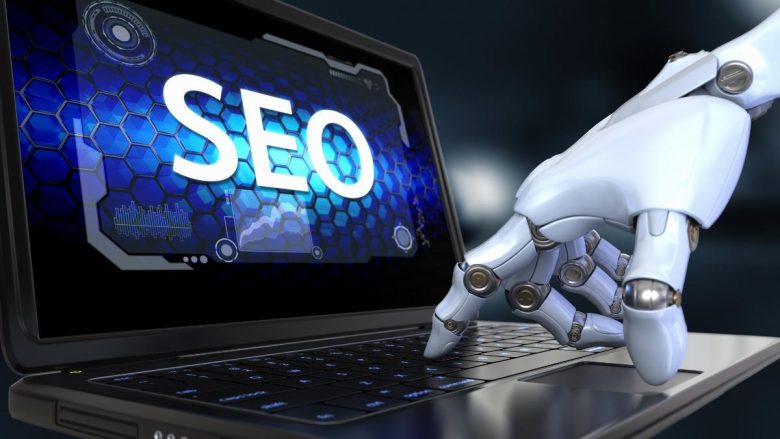 Have you recently launched an online business and made sure that the on-page SEO of your website is flawless? Are you looking for a way to improve your domain's ranking without spending thousands of dollars on PPC advertising campaigns? Fortunately, there are a number of highly effective and simple-to-implement strategies for improving the SEO of your website. And the majority of these initiatives are completely free!
Beyond on-page SEO, I discovered a plethora of highly effective strategies to amplify a site's ranking in my journey of launching and growing the Live Lingua online language school on a bootstrap budget using SEO.
Here are a few to consider for your own website.
1. Make data available to others
Whether they realize it or not, every online startup generates data. Sales data is generated by eCommerce websites, while user data is generated by CRMs, and so on. Using this data to create reports, infographics, and white papers, which people love to share and refer to, is a fantastic SEO strategy. If the topic is right, you might be able to get fantastic backlinks from major news outlets by promoting these data-driven materials.
If your startup is still too new and doesn't have enough users to generate data, you can use a strategy that I used in my own SEO journey: getting industry data from public domain sources such as the US government. The data they generate is extremely useful in understanding our society, consumer spending habits, and so on, but it can be difficult to read and comprehend. It also doesn't appear to be shareable.
My advice is to take data from these sources and turn it into aesthetically pleasing and simple-to-understand infographics and/or articles that explain the data, which you can then post on your company's website. People and publications will most likely link to your nicer source, boosting your site's overall search engine ranking and backlink profile.
2. Participate in podcasts
This is a brand-new link-building and SEO opportunity, but it's a powerful one. You can have a robust and extremely white-hat way of building backlinks if you or someone else on your startup team appears on podcasts on a regular basis. Because most podcasts have their own websites, the show notes usually include links to the company websites of the guests. This means that you can get a backlink for every 30-minute podcast of your book (not to mention access to a new audience and social shares).
Even better, it's compounded by the fact that most podcasts are syndicated, which means you'll likely get links from sites like iTunes, Spotify, and others in addition to the podcast's website. Although these links are usually nofollow, they can help diversify your link profile.
3. Engage in manual outreach
The concept of creating the best content to rank has been debunked numerous times. You can write the best article, create the best ebook, or design the most informative infographic in the world, but unless people link back to it — or "vote for it" in Google's eyes — you're unlikely to rank on the first page of Google unless your domain already has thousands of links to it.
Manual outreach is the solution to this problem: once you have the content, find people and publications you think would be interested in it and email them to ask if they would be interested in sharing it with their audience. If your content is truly exceptional, about 2% to 3% of the people you reach out to will take action.
Doing a Google search for a similar topic and then using a tool like Ahrefs.com to see who has linked to the top-10 articles on that topic in the past is one method I use to find those people. I then locate their contact information and send them an email. They have a better chance of doing it again because they have previously linked to something similar.
One word of caution: never, ever, ever pay for links. Some websites will say that they will link to you if you pay them. Never do this, as it is against Google's terms of service and could result in you being permanently banned from search results.
4. Provide a Free Sample of Your Product or Service
Give away one of your business's products or services for free, and let people know about it. This not only helps organizations and makes the world a better place, but it also increases your chances of getting links. You can gain links from the organizations to which you donate your free business offering, and you can be listed on websites that list free services for charities and non-profits. I've used this strategy in my own business by giving away free products, services, and other items to charities.
Increasing your outreach to websites dedicated to "freebies" is another excellent and effective way to promote your free business offering. Once you have your free offer, contact these freebie websites to see if you can be included — the more features you secure on these freebie websites, the more backlinks you will receive to your website!
5. Request feedback
Do not confuse this with soliciting customer feedback for inclusion on your website. This strategy entails contacting industry-related online publications or bloggers and offering them free access to your product. You then request a comprehensive review from them. Many websites already do this, and it has SEO and PR benefits: your website will get more backlinks, and you'll be able to put something on your homepage like "Featured in 'PUBLICATION NAME'," which will increase your company's credibility.
Just a word of caution: when you ask for an honest review of your product or service on a legitimate website, you are asking for exactly that. So you might get some negative feedback, but that feedback could also be the most useful because it will tell you what to improve on — and you'll still get the backlink!
To Wrap It All Up
Beyond on-page SEO, there are numerous other effective search engine optimization strategies for all online businesses. The above tried-and-true SEO tactics should get you well on your way to growing your online startup without having to spend a lot of money on advertising and other digital marketing efforts. Now get out there and make a difference!
Learn more from SEO and read You Should Know These 12 Essential On-Page SEO Factors.